Homeward Bound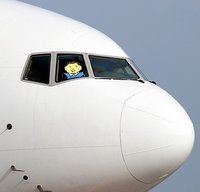 Well, our trip is coming to an end and we're on our way back to the USA. I hope it's not snowing or anything when I get home. Keep an eye out for a postcard I sent to the class.
Uncle Tom has a seat in "Business Class" on the plane. It's pretty big. The seat folds back so you can sleep..they even give you a pillow and blanket. There's also lots of leg room to stretch out.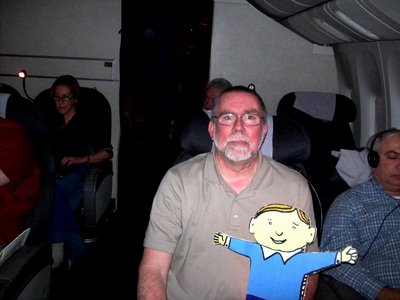 I think we flew right over Benjamin and Charlotte's house on the way home, but it was dark, so I couldn't see anybody.